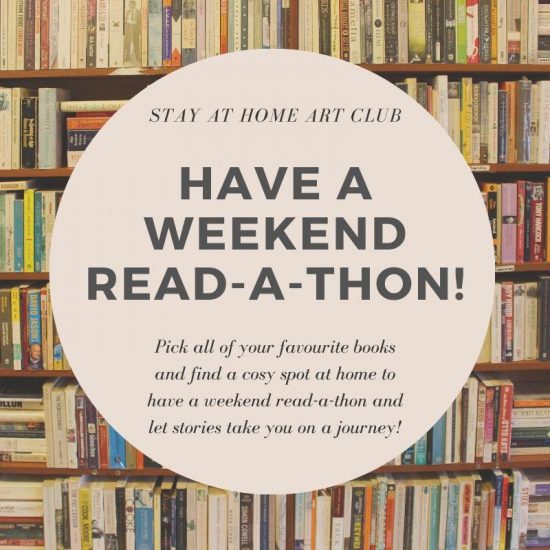 Weekend Challenge - Have a Read-a-Thon!
Welcome to the final day of our Arts and Wellness Week here at the Stay at Home Art Club. We are finishing off the week with a weekend challenge for you to get involved with. We are challenging you to have a read-a-thon!! Pick all of your favourite books and find a cosy spot in your home to get comfy and start reading. Read as many of your favourite books as you can, you can read alone, with your family or with a pet. Read old books that you forgot about or re-read your favourite story again. Reading has lots of brilliant wellness benefits including:
- improving sleep quality
- enhancing creativity
- reducing stress and anxiety
- improving communication and conversational skills
This weekend lets switch off and allow the pages of our most loved books transport us to another place!
Happy reading from all of us at Roe Valley Arts and Cultural Centre!