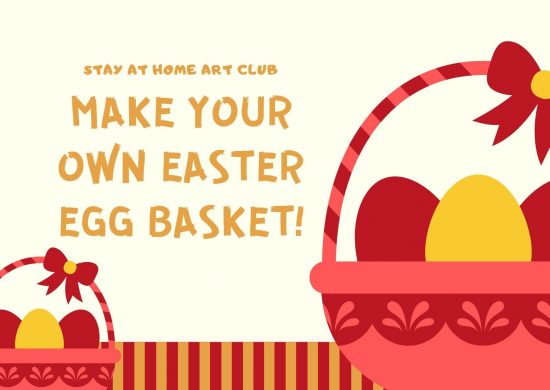 Day 10 - Make your own Easter Basket
Welcome to Day 10 of our Stay at Home Art Club Kids Challenge! Today we are sticking with our Easter theme and making Easter Egg baskets for you to hold your eggs in or give as a gift to someone special this Easter! Todays challenge comes to us thanks to Easy Kids Crafts. You will need:
Paper towel roll or toilet roll
Coloured or plain Paper
Glue stick
Colouring pens
Sticky tape
Goggly eyes, Jewels or other items to decorate your basket with
Simply follow along the the step by step instruction video below to make your basket and don't forget to send us in pictures of what you make on Facebook and Instagram messenger so we can share them online and brighten everyones day!
Happy making!