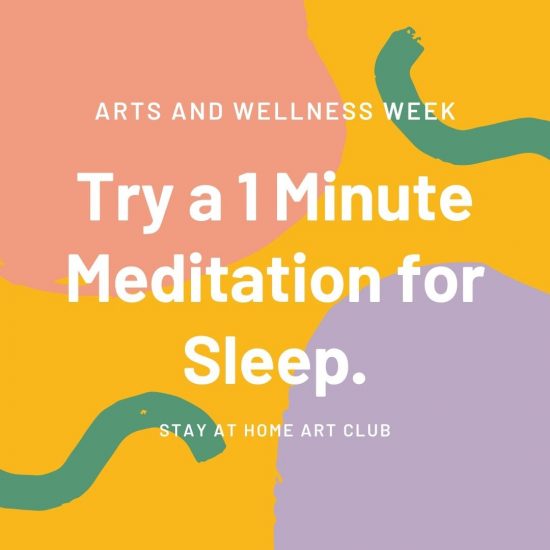 Try a 1 Minute Meditation for Sleep!
Welcome to day 36 of the Stay at Home Art Club. This week is Mental Health Awareness Week so all our activities this week are about wellness. Today we are using Headspace ( https://www.headspace.com/) to bring you a quick 1 minute meditation that you can try before bed to help you relax so you can get a great nights sleep. The meditation can be used by both kids and adults. Meditation has some great health and wellness benefits that include:
Helping you feel calm and relaxed
Helping you focus and clear your mind
Helping your body to relax
Helping you to feel more positive
So try out the quick 1 minute bedtime meditation below to help you feel relaxed and get a super duper nights sleep!