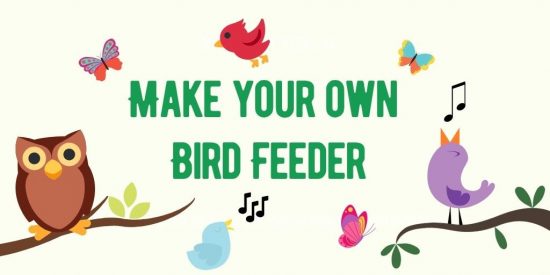 Day 7 - Make your own Bird Feeder
Welcome to day 7 of the Stay at Home Art Club Kids Challenge, we have completed our first week of wonderful art challenges together already! Today we have a weekend challenge for you, create your own Bird Feeder! Why not take some time this weekend together as a family and make this great DIY bird feeder and see what birds come and visit your garden. Even if you don't have a garden this is still the perfect challenge for you as you can just hang it outside your window and watch all the beautiful birds that stop by to feed. Remember to send us in pictures of the bird feeders you make on Instagram and Facebook so we can share them online! Why not check out the RSPB's website to learn more about birds and bird watching on: https://www.rspb.org.uk/birds-and-wildlife/wildlife-guides/birdwatching/ Share any pictures with us of the birds that you see, see if you can use the RSPB bird guide to identify them too!
To make the bird feeder you will need:
You will need:
An empty juice carton
Scissors
paints, pens, or tissue paper and glue to decorate the carton with
string
an old chopstick, pencil or wooden spoon
STEP 1: Clean out the carton with warm water.
STEP 2: Draw a large rectangle or circle on either side of the carton and cut it out so there is an opening big enough for a bird to get in.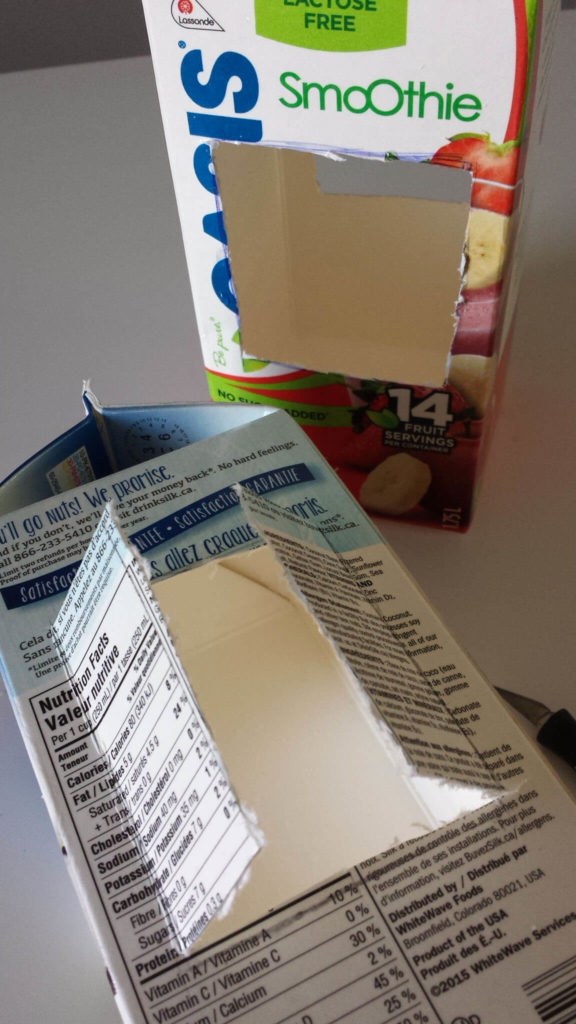 STEP 3: Put an old table cloth or some newspaper down to protect the surface you are working on and paint your carton white so it is ready to decorate.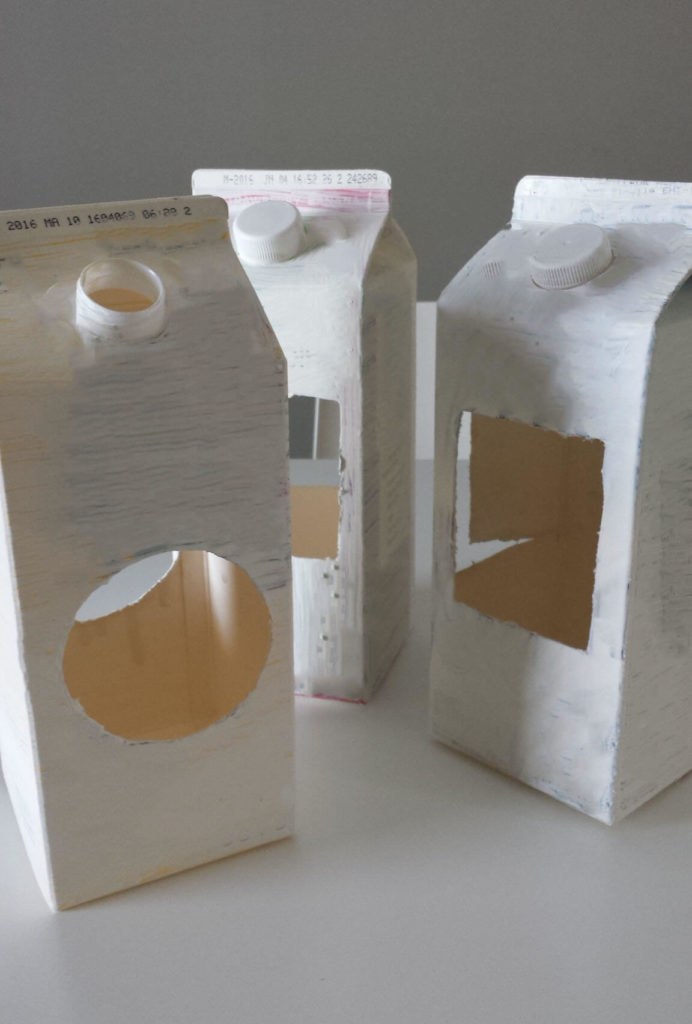 STEP 4: DECORATE! Now comes the fun part, time to design and decorate your bird feeder. Have a look at the designs at the bottom of the page for inspiration. You can use a pencil to sketch your design on the bird feeder before painting or colouring it. If you are using tissue paper then simple use your glue stick to coat the carton and stick down your tissue paper in any pattern you like.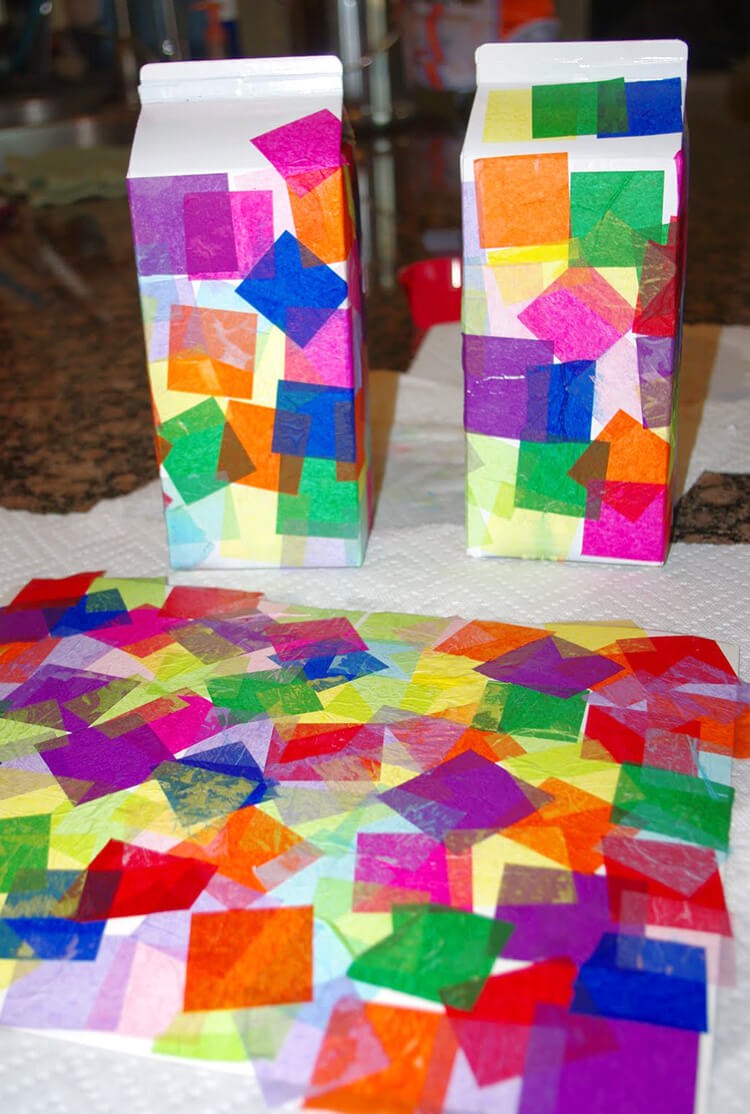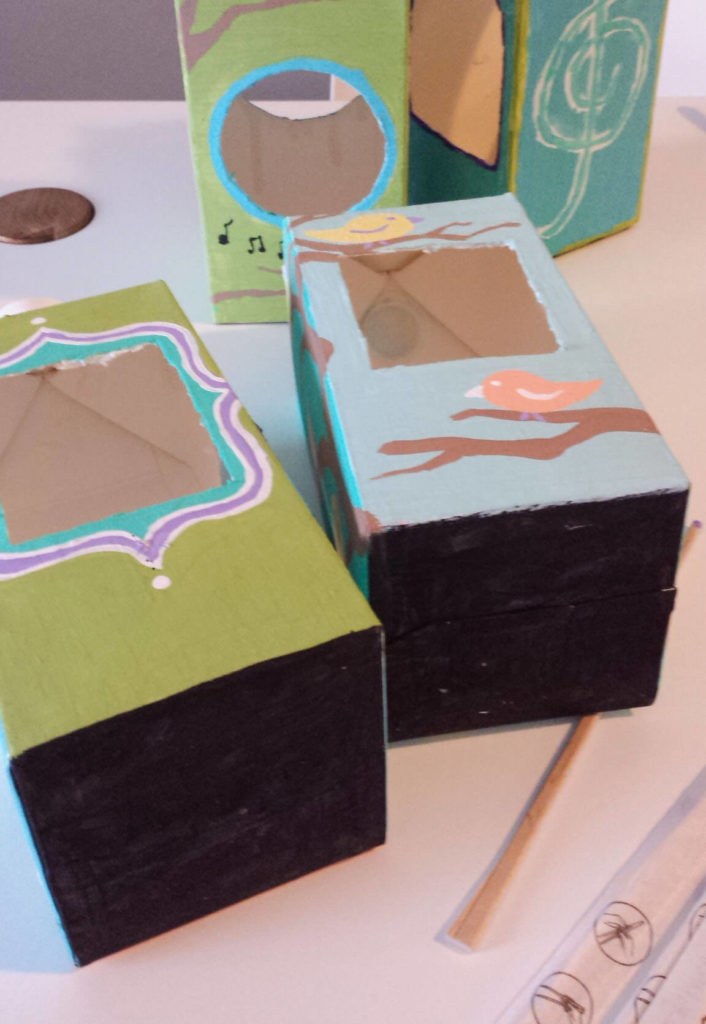 STEP 6: Once the paint is dry then make a small incision in the shape on an x about 2 inches below each opening for your chopstick or wooden spoon to slide through for the bird to sit on. Put the chopstick or wooden spoon through the opening you have made.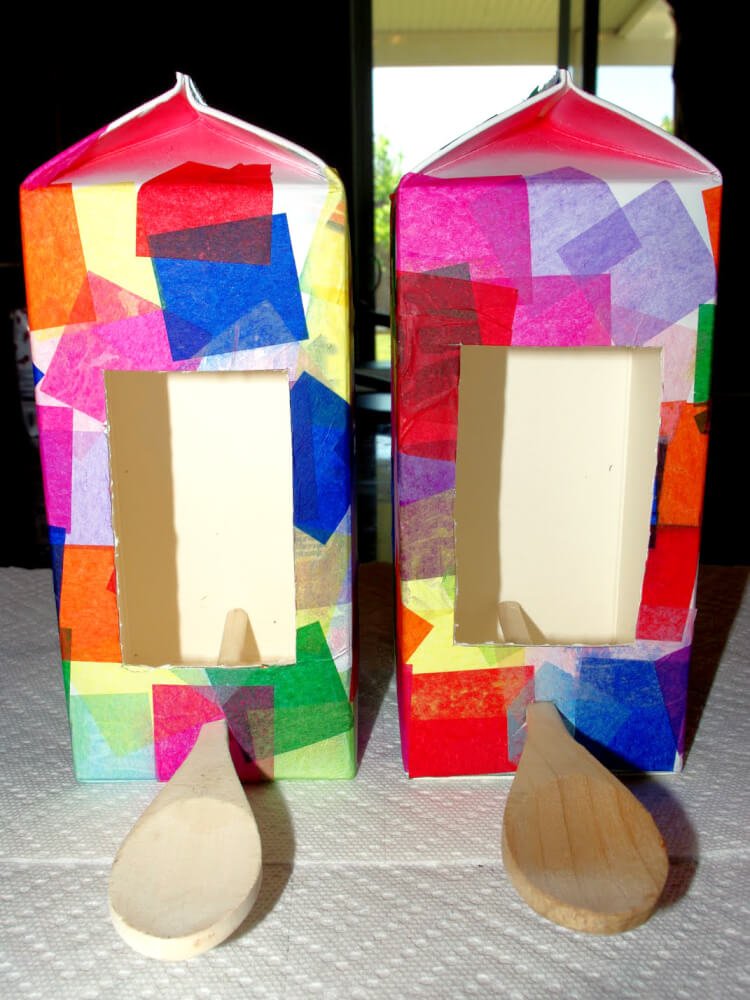 STEP 7: Pierce the middle of the top of the carton with a pair of scissors and create a small opening for the string to go through. Insert your string and tie in a loop so it is ready to hang on a tree or outside your window.

STEP 8: Fill the bird feeder with seeds to feed the birds, such as

Sunflower.
Safflower.
Nyjer or thistle.
White proso millet.
Shelled and cracked corn.
Peanuts.
Milo or sorghum.
Golden millet, red millet, flax, and others
STEP 9: Hang the bird feeder in the garden or outside your window and watch all the beautiful birds that come to feed!
Todays challenge comes to us thanks to https://www.fancymomma.com/milk-carton-juice-carton-bird-feeder/ and https://www.happinessishomemade.net/collage-birdhouses/