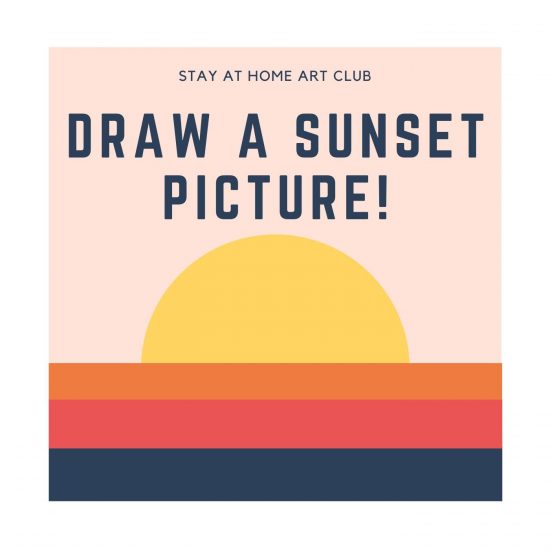 Day 28 - Draw a Sunset Picture!
Welcome to day 28 of the Stay at Home Art Club. Today we have a challenge for all ages to get involved with, draw a sunset picture! With all the lovely weather and sunshine we are having there have been some beautiful sunsets so we want to create a sunset picture gallery. Draw, paint, sketch or create a picture of a sunset that you have seen, or one from your imagination and send a picture of it to us on our Instagram or Facebook messenger so we can share them online and brighten everyones day! Plus did you know that art can be very relaxing and wonderful for your mental wellbeing - just like watching sunsets, so enjoy drawing and getting creative to benefit your wellbeing!
Happy drawing from all of us at Roe Valley Arts and Cultural Centre!