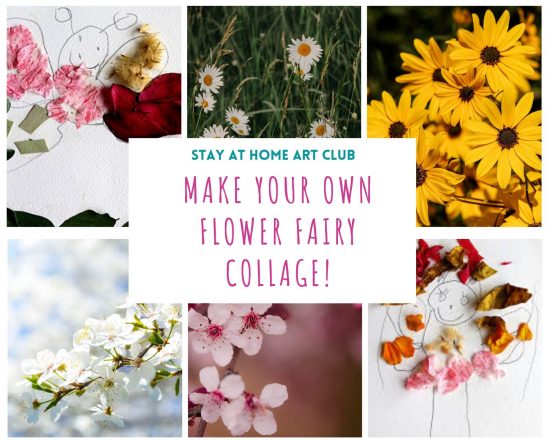 Day 24 - Make your own Flower Fairy Collage!
Welcome to day 24 of our Stay at Home Art Club Kids Challenge! We are staying with our nature theme all week and inviting you to make your own flower fairy collage today! Just follow the simple steps below to create your collage.
You will need:
flowers, flower petals, leaves
paper
glue stick
colouring pencils or paints
glitter or any other decorations that you'd like
Step 1: On your next family walk or in your garden have a look for flowers, flower petals and leaves that you like. Collect them in a little box to bring home with you to make your collage with.
Step 2: On your piece of paper draw a fairy, you can also use our fairy outline printout below.
Step 3: Use the flowers, petals and leaves that you collected to create a collage on the fairy you have drawn.
Step 4: Use your glue stick to glue the flowers, petals and leaves down and colour in the rest of the fairy.
Step 5: Now you have your own flower fairy to display proudly in your room!
Remember to send us a picture of the flower fairy you make on Instagram or Facebook messenger so we can share them online!

Happy making from all of us at Roe Valley Arts and Cultural Centre!