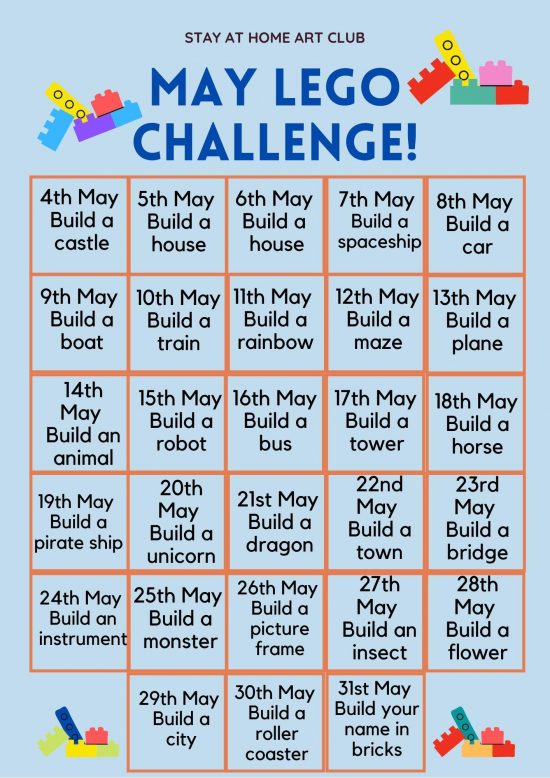 Day 26 - Join our May Lego Challenge!
Welcome to Day 26 of our Stay at Home Art Club Kids Challenges! Today we are launching a May Lego challenge where you have a different prompt everyday to get your creative juices flowing. Everyday we a specific Lego building task for you to have a go with, you can interpret it however you like and let your imagination run wild! You can download the Lego Challenge print out below so you can put it up in your room or on the fridge so you know what to build each day.
Remember to send us in what you create to our Facebook and Instagram messenger so we can share them online and inspire others to join in too.
Happy building from all os us at Roe Valley Arts and Cultural Centre!