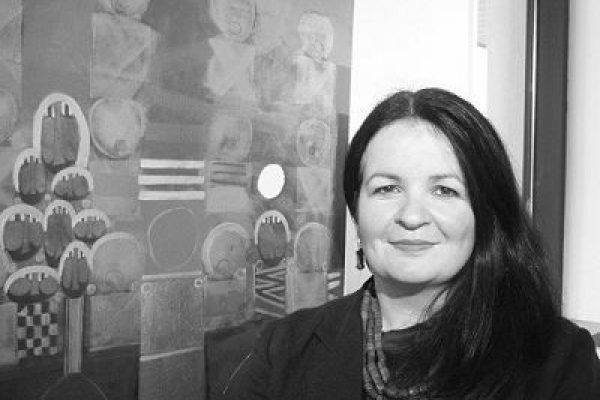 Desima Connolly, Arts Service Development Manager
Since early 2017, Desima oversees and implements the on-going strategic and operational development of both Roe Valley Arts & Cultural Centre, Limavady and Flowerfield Arts Centre, Portstewart, including programming, marketing/publicity and good governance, and also manages the community arts engagement service.
Desima has a BA(Hons) in Fine Arts and postgraduate qualifications in both Fine Arts (MFA) and Cultural Heritage & Museum Studies. Before joining former Limavady Borough Council in July 2010 when she assumed management of the new Roe Valley Arts & Cultural Centre , overseeing its development and evolution, Desima had worked in various cultural roles for over fourteen years, including positions within other local government arts/museum and heritage units, arts organisations and voluntary community groups, developing a strong passion for visual arts and community arts engagement.
Desima is based at Flowerfield Arts Centre and you can email her at Desima.Connolly@causewaycoastandglens.gov.uk or call her on Tel: 028 7083 1400.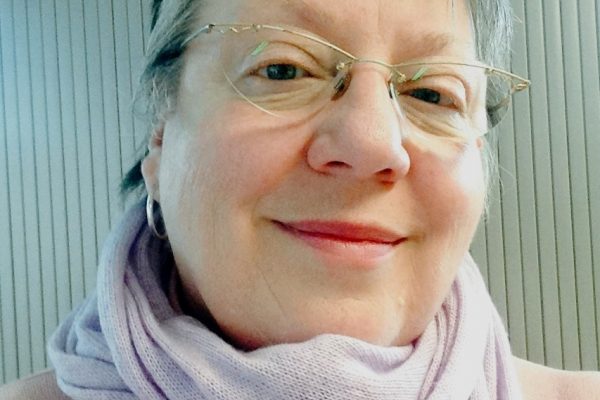 Deborah Logan, Arts & Cultural Facilities Officer
Deborah has been Arts & Cultural Facilities Officer (formerly Assistant Manager) at Flowerfield Arts Centre since 2004 and in that time has been responsible for assisting with operational management, administration and programming, specifically exhibitions.
Deborah read History of Art at Dublin University (TCD) and has also worked as an art historian and lecturer for over twenty five years.
You can contact Deborah by email deborah@flowerfield.org or call her on Tel: 028 7083 1400.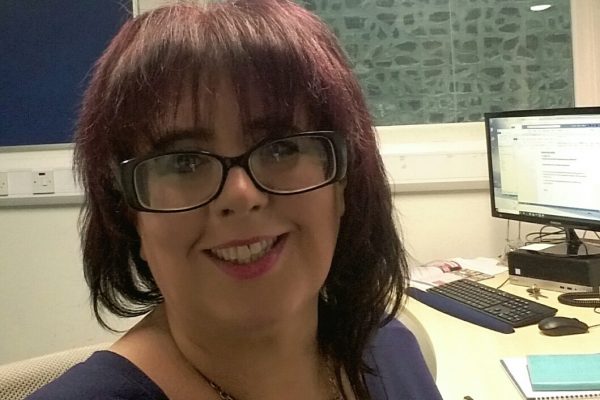 Lesley Cherry, Arts Marketing & Engagement Officer
Commencing her post in January 2019, Lesley joins us from the Golden Thread Gallery in Belfast and has previously worked as a manager, consultant and artist on various programmes for the Arts Council NI, Housing Executive, Draw Down The Walls and North Down Council, as well as maintaining her practice as an artist.
She has received numerous residencies and awards for her work including the ARCH development residency, Washington DC and the Erno Tolvaly Residency, Fule, Hungary, as well as addressing several conferences discussing her socially engaged practice. These have included the Engage Arts Summer School in Padua, Italy and the Washington DC Buildings Museum – Built Environment Conference.
She was a founder member of the East Belfast Arts Festival, now Eastside Arts Festival and has received several ACNI artist awards including the ACES bursary and SIAP awards.
Although based at Flowerfield Arts Centre, Lesley is responsible for the marketing, publicity and engagement activities for both Flowerfield and the Roe Valley Arts & Cultural Centre.
You can contact Lesley by email Lesley.Cherry@causewaycoastandglens.gov.uk or call her on Tel: 02870347191.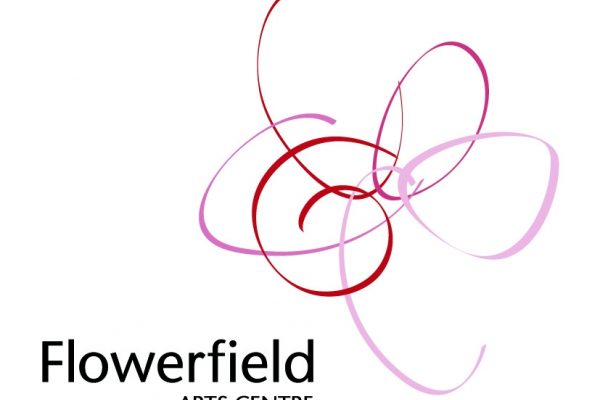 Alan Moffett, Building Superintendent
Alan oversees the maintenance and security of the Centre and makes sure everything runs smoothly on a daily basis. He also provides technical support for our many exhibitions. Contact Alan via email alan@flowerfield.org or call him on Tel: 028 7083 1400.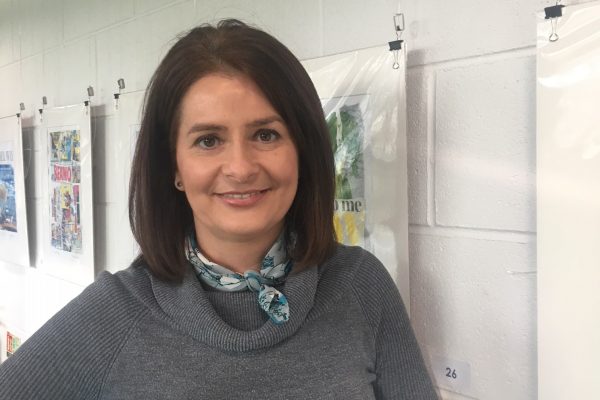 Siobhan Dunbar, Administration Officer
Siobhan provides essential administrative support to the team including operational, monitoring, finance and marketing.
Contact Siobhan via email facadmin@flowerfield.org or call her on Tel: 028 7083 1400.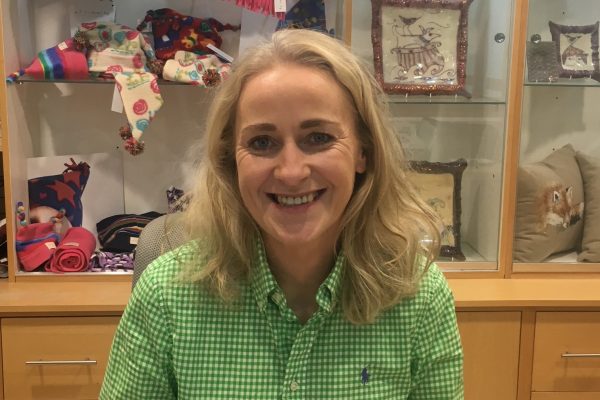 Cheryl Osbourne, Receptionist
Based at reception, Cheryl keeps everything running smoothly at our front of house. Always providing a friendly and helpful service, Cheryl deals with general enquiries by phone and email and provides administration for all of our box office bookings and sales as well as helping out at events. The reception team also now deal with our venue hire enquiries and liaise with interested clients.
Contact Cheryl and the reception team via email reception@flowerfield.org or call them on Tel: 028 7083 1400.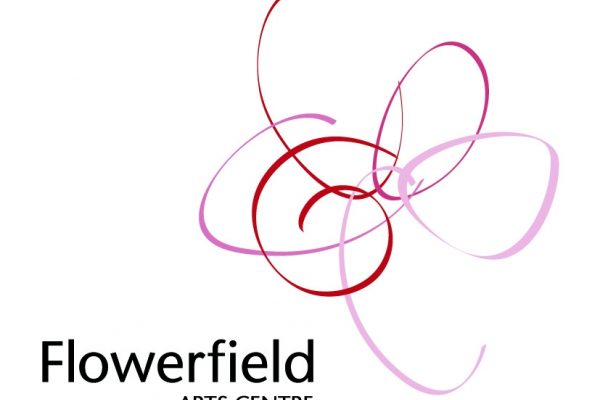 Margaret Moffett, Housekeeper
Margaret is one of our valued part-time Housekeeping team, ensuring our lovely venue remains spic and span and providing superb hospitality to our visiting clients and artists. She also acts as front of house staff for our wide range of arts and communtiy events.