Spring Exhibition by ULSTER SOCIETY OF WOMEN ARTISTS | 1 April to 13 May 2023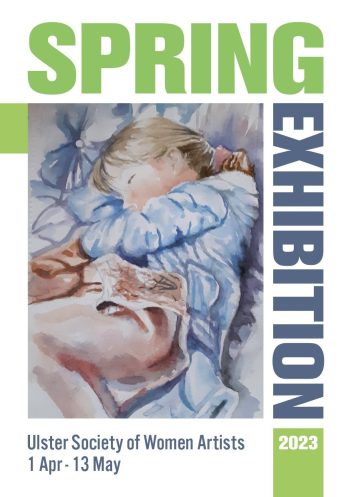 ULSTER SOCIETY OF WOMEN ARTISTS: Spring Exhibition
1 April - 13 May 2023
The Ulster Society of Women Artists Exhibition showcase recent work by members who are Diploma Holders within the Society and those who won prizes at the 65th Annual Exhibition. The Society's membership is an eclectic mix of women, from professional artists, some of whom are also Royal Ulster Academicians, to those with degrees in art and some very talented artists who have no formal training.
They work in a wide variety of mediums but what they all have in common is their passion to create and to share that passion with others. Come along and celebrate the creativity of our esteemed Ulster Women Artists.
---
EXHIBITION LAUNCH: Please join us on Saturday 1 April at 1pm. All welcome.
ARTIST TALK: Saturday 1 April, 12midday. Free but booking essential.