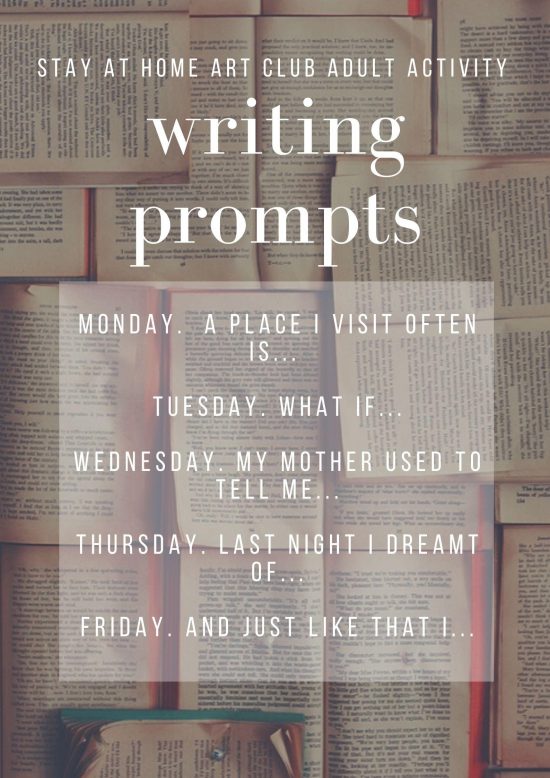 Week 6 - Writing Prompts
This week we are giving you daily writing prompts to inspire you to write a poem or short story each day. Let your imagination be free and get creative with words! Plus did you know that there are some great benefits to creative writing that include:
Helping you express yourself creatively
Building confidence by developing your own artistic voice
Helping you relax by letting you imagination take you on a journey
Remember to share any poems or stories that you create with us on our Facebook or Instagram messenger so we can share them online and inspire others to get creative too while we stay home!
Happy writing from all of us at Roe Valley Arts and Cultural Centre!