Week 1 - Knit your own Isolation Quilt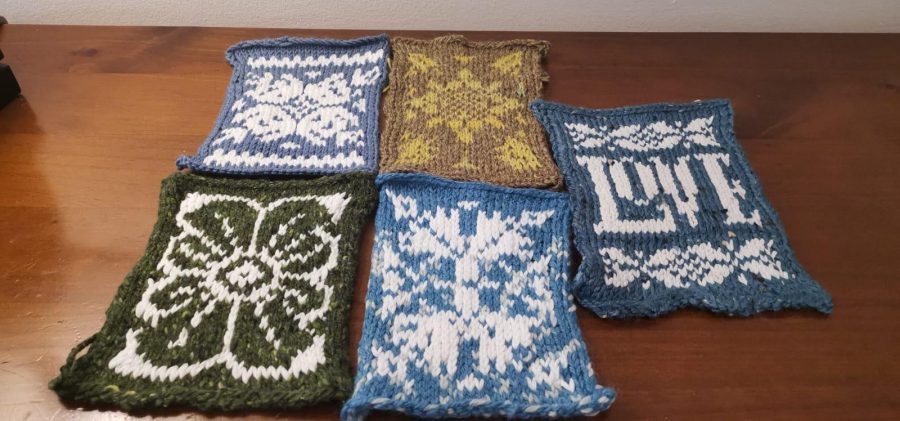 Knit your own Isolation Quilt
Welcome to week one of the Stay at Home Art club for adults. Every Monday we will be posting a weekly art challenge for adults to have a go at! We will be sharing the best arts and crafts activities that we have seen online or that our tutors have created for you to join in with. Whilst we stay at home we have a great opportunity to get creative, learn a new skill and express ourselves through art and crafts.
This week we wanted to share a brilliant website called Arne and Carlos, two textile artists and designers that have easy to follow knitting courses and projects online. Influenced by Scandinavian design and best known for using bright colours and striking patterns, the couple have been in quarantine in their home for 2 weeks and so have created a knit your own isolation quilt course to create a beautiful blanket to mark this unusal time in our history. This is a two week course and this week we are sharing the link to week one of quilt knitting, just click the link below to get started. If you want to find out more about Arne and Carlos have a look at their website: https://arnecarlos.com/ and get involved with other knitting projects they have!
If you are an avid knitter or have always wanted to learn to knit why not not give this a try! For those of you who already knit this is a great way to use up ends of balls of wool and for any new knitters his project is suitable for all levels and can be attempted by those who have not done colour work before.
For this project we will be partnering with our local knitting shop in Limavady - Row by Roe! Check them out on social media and online at: http://www.rowbyroe.co.uk/
Message Row by Roe online on Facebook or on Instagram to purchase some wool to complete your project and have it posted out to you!
Please post a picture of your knitting on social and tag us so we can create an online gallery for our Stay at Home Art Club! Check out our first knitters submission in the picture above, made by Janet Alleyne who started knitting in December and has not done colour work before. She plans to keep the quilt for her grandchildren so she can tell them the story of this unprecedented time in our history where we stayed home.
Happy knitting!