Most Original
The Art of Daffodil Breeding (hybridising), by Derrick Turbitt – 1st Prize for Most Original
Ireland and in particular N Ireland has been a world leader in breeding new daffodil cultivars from early in the nineteenth century to the present time. Famous names in the world of daffodils include; Guy Wilson (Broughshane), Lionel Richardson (Waterford), W,J.Dunlop (Ballymena), Tom Bloomer (Ballymena), Sir Frank Harrison (KIllinchy), Kate Reade (Broughshane, Brian Duncan (Omagh) and Nial Watson (Ringhaddy). As an amateur enthusiast I am hoping to continue this trend and I have been breeding daffodils in Portstewart since the early 1980's. I use the 'Causeway' prefix in the names of daffodils I have bred and registered with the Royal Horticultural Society (RHS) in London. eg 'Causeway Sunset' and 'Causeway Gem'. Most of the daffodils I have registered are exhibition flowers.
The art of daffodil breeding is a slow process, pollen from one daffodil variety is applied to the mother variety during the flowering season (March and April). If the cross is successful the ripe seed is collected from the pod in late June / early July. The seed is sown in September and the first grass like leaves appear the following spring and die down again in late June.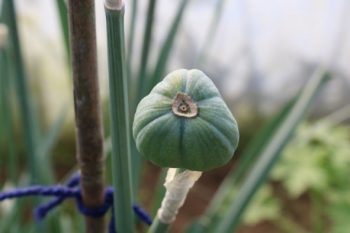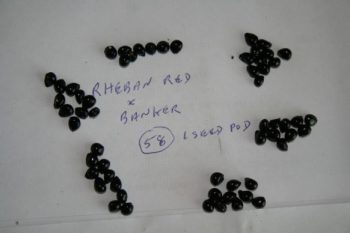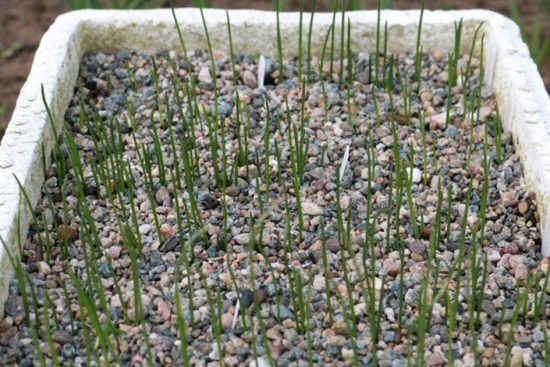 Each year the seedlings grow stronger and the first flowers appear after five years. As they have been grown from seed, they all different and unfortunately most will be inferior to the parents. However, with a bit of luck a small number may be an improvement; stronger grower, brighter colours, smoother petals or disease resistance. These are selected and grown on and reselected or rejected over the next five or six years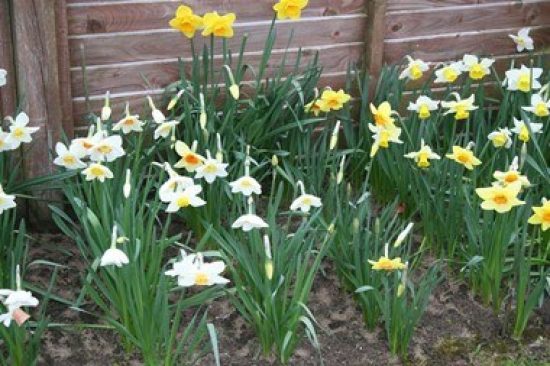 On the original selection of a seedling there will only be a single bulb. Generally speaking, when a single bulb is planted and replanted the number of bulbs doubles every two years. So, after surviving reselection over six years, there should be about eight bulbs of the seedling. These selected seedlings are tested by exhibiting them at local and national daffodil shows. As well as local shows I have competed successfully at the RHS shows in London and R H S Wisley, winning the class for six daffodils bred by the exhibitor on a number of occasions. On occasions some of my seedlings have been selected by the judges as best bloom in show.
At this stage if the seedling has been successfully exhibited at local and national flower shows some of the stock is passed on to a commercial grower who will grow it on and if good enough it may be named, registered and offered for sale in a catalogue. This can take a further five to six years.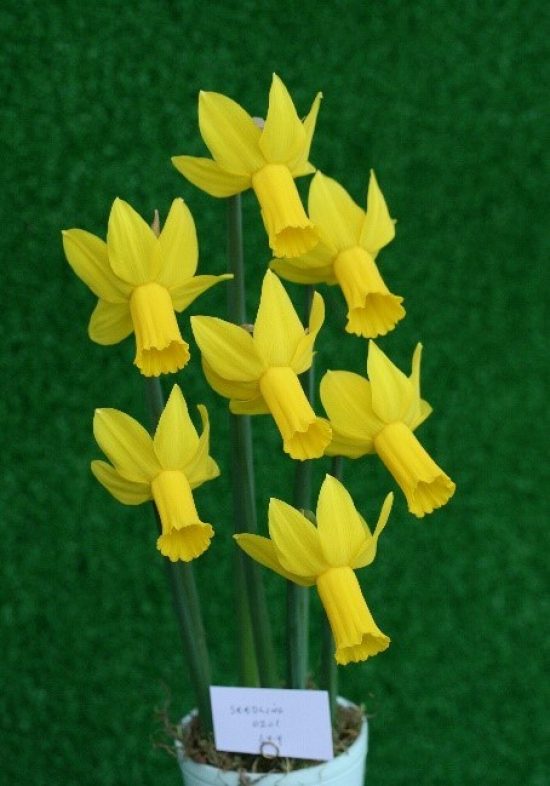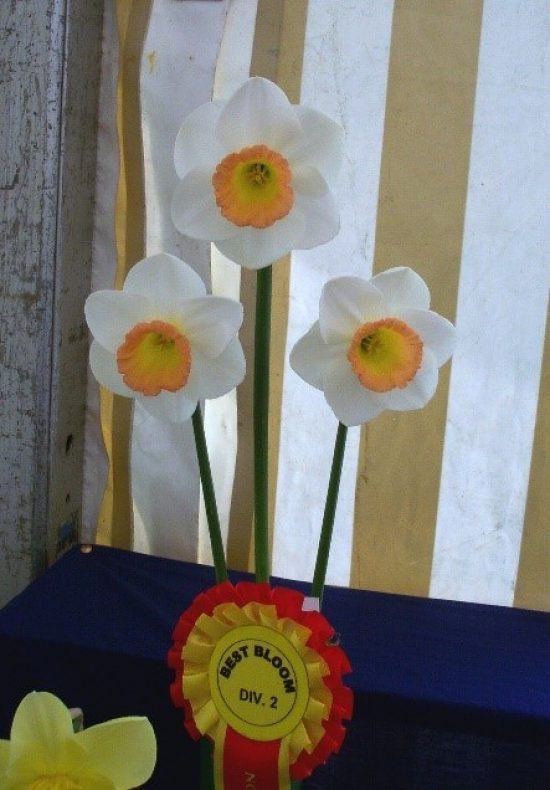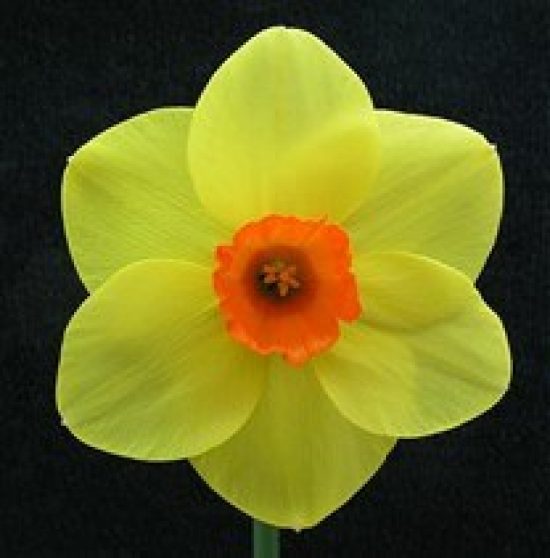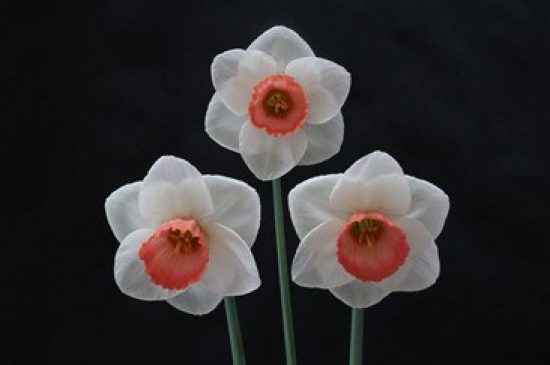 This seedling is one for the future; it is a much deeper bright pink than is currently available.
This is only a snapshot of my interest in breeding daffodils and there are lots of promising seedlings in the pipeline. (All bred in Portstewart). Now that modern domestic gardens are much smaller, there is a growing focus on miniature daffodils (diameter less than 50mm). However, that's another story.
My daffodils and seedlings featured on Gardeners World about 3 years ago. Th BBC crew came over from Leeds and spent a day interviewing me and photographing my daffodils; all for a 4-minute slot on the programme.