5th January 2023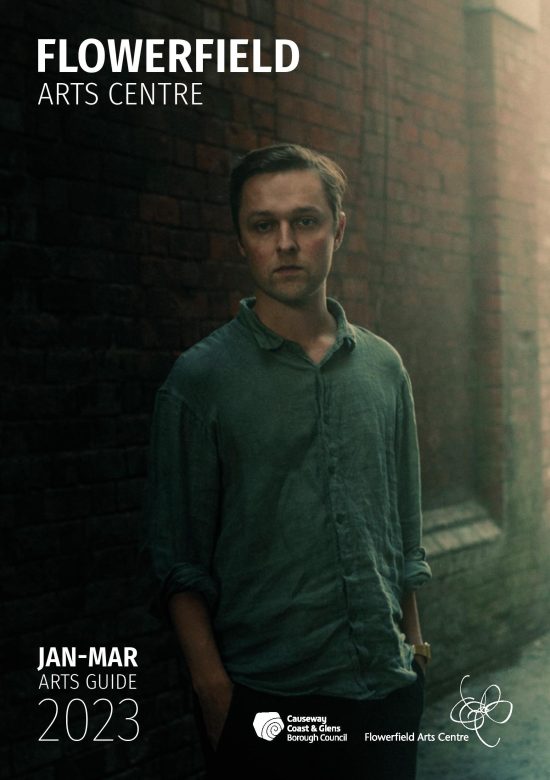 DOWNLOAD OUR BRAND NEW JAN – MAR 2023 ARTS GUIDE STRAIGHT TO YOUR SMARTPHONE, TABLET OR COMPUTER NOW!
As we head into a new year, we have a packed programme of exciting activities happening at Flowerfield Arts Centre. Our brand-new Arts Guide is available to download now - this is your guide to the cultural highlights on offer from music and film to exhibitions and inspirational workshops for all ages.
Opening on Sat 7th January we host Creative Voices: What Autism Means to Me, a brilliant exhibition presented by the Education Authority Autism Advisory and Intervention Service (AAIS), showcasing over 100 pieces of artwork by autistic post-primary school pupils from across Northern Ireland.
On 8th February our upper gallery will host Disruptive Women/ Mujeres Disruptivas a selection of arpilleras focused on disruptive women from around the world. This exhibition takes place across 3 venues, with a number of pieces also on display at the Magee Campus, of Ulster University and in the Ulster Museum, Belfast.
Uncertain Landscapes by contemporary artists Alex Dewart and Heather McAteer opens on 18th February. The pieces, inspired by their time growing up in Northern Ireland, inhabit a space between natural and manmade, imaginary and real and are an exploration of this uneasy position where something can be beautiful, yet strange and unsettling. An artist's talk will take place on 18th February to accompany this exhibition.
Our auditorium is the place to enjoy live music, performance, and film this winter. In collaboration with Echo Echo Festival of Dance and movement, Fiddler, violist, and composer Ultan O'Brien (Slow Moving Clouds) and percussive dancer Nic Gareiss (This is How we Fly) will perform a set of new collaborations exploring space, time, and texture in Irish traditional music and percussive dance.
Replay Theatre Company will showcase PRISM, a new inclusive, accessible family theatre piece designed for everyone but particularly children, young people and adults who have a physical disability. Experimental folk musician, Joshua Burnside will perform live on 31st March, and there be film screenings of My Year Living Mindfully and Lyra.
Alongside community activities such as Space to Write, Into Film Festival and Friday Art Club, we will be presenting workshops and events in association with the NI Science Festival, there will be workshops galore so if your plan for 2023 was to upskill, we invite you to learn photography, ceramics, glassmaking, painting, swing dance (in a day!) plus we have activities for children and families including a series of creative workshops for autistic children and a parent, led by an HCPC registered Art Psychotherapist.
Our venue is also open as a Warm Space, to meet others, read or knit and natter this winter – we look forward to welcoming you in 2023.
The Jan – Mar 2023 Arts Guide is available to download now direct to your phone, tablet or computer or you can pop in to pick up a printed version from Reception.
---
Share This Story