Friday 10 February, 8pm (Doors 7.30pm)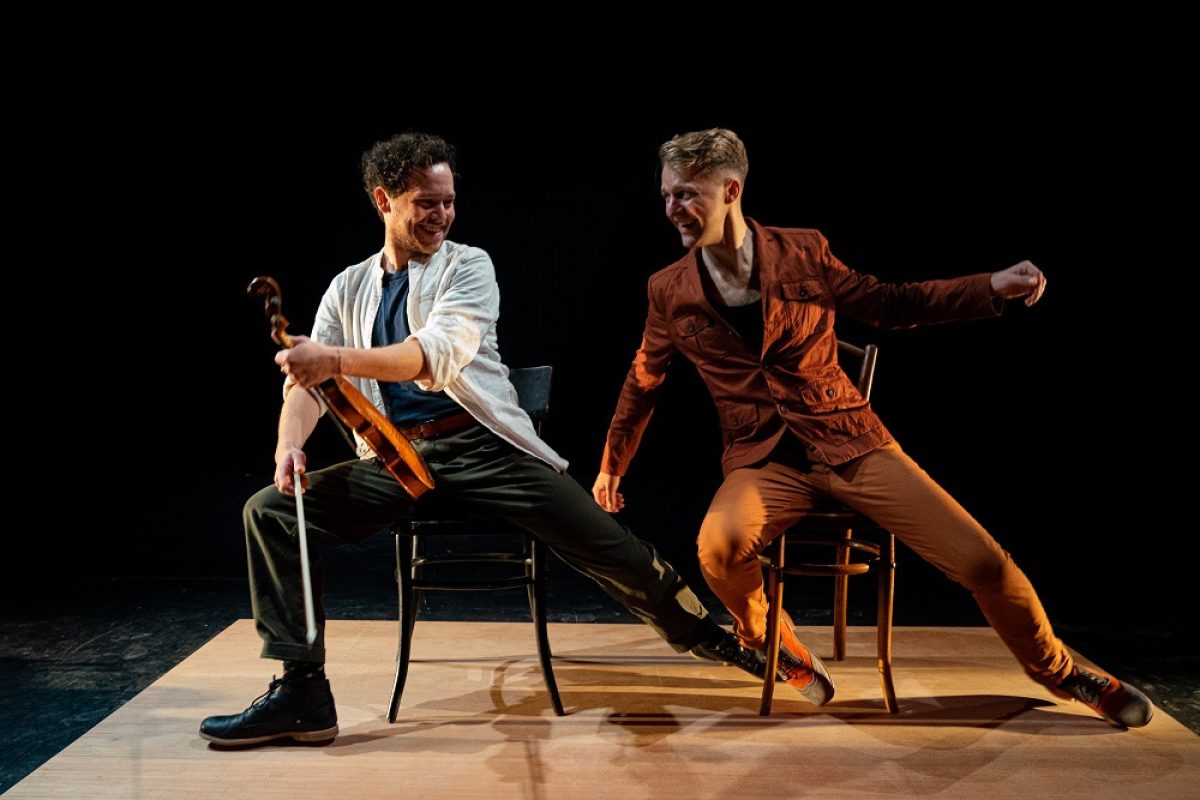 Buy Now
A collaboration with Echo Echo Festival of Dance and Movement
ULTAN O'BRIEN & NIC GAREISS
Friday 10 February, 20:00 (Doors 19:30)
Tickets £10 full, £9 concession
Fiddler, violist, and composer Ultan O'Brien (Slow Moving Clouds) and percussive dancer Nic Gareiss (This is How we Fly) perform a set of new collaborations exploring space, time, and texture in Irish traditional music and percussive dance. Ultan and Nic create sound and movement at the nexus of sight, sound, and touch, puckishly exploring what fiddle music and step dance reveal about both predetermined and extemporaneous composition. By engaging mimetically: fiddle, fiddler, and fiddling, dance, dancer, and dancing, the duo reimagines the erotic symbiosis of traditional music and dance through historic repertoire and new encounter via the mediums of sound and gesture.
Ultan O'Brien & Nic Gareiss' 2023 appearances resume the duo's decade-long commitment to discovering and deepening a lexicon of collaboration which, among other revelations, reconsiders movers as soundmakers and recasts fiddlers as dancers, not only as a means to highlight these respective practices and repertoires, but ultimately to center rapport.
Duration +/- one hour
---
Enter promo code Student-Unwaged-65+Discount on Eventbrite and click Apply to activate the discount at the online check out. Concession rates apply to students, those aged 65 years and older and those who are unwaged. Please note that you may be asked to supply your student ID or ID at the door of the event when presenting your concession ticket.
---
---
Share This Event