19th January 2023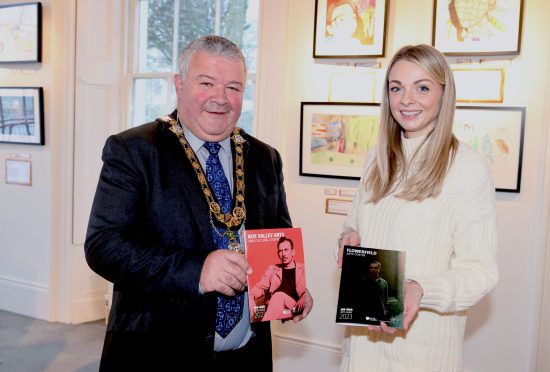 Causeway Coast and Glens Borough Council's Arts Service is pleased to unveil its latest Arts Guide packed with creative opportunities and cultural highlights.
From January until March 2023, there's an exciting array of events, exhibitions, and workshops to look forward to.
We are showcasing some fantastic exhibitions including 'Creative Voices: What Autism Means to Me' in association with the Education Authority AASI, 'Disruptive Women' by Conflict Textiles, and 'Uncertain Landscapes' by contemporary artists Alex Dewart and Heather McAteer.

The auditorium will host live music, dance and film, including a performance in collaboration with Echo Echo Festival of Dance and Movement by Fiddler Ultan O'Brien (Slow Moving Clouds) and percussive dancer Nic Gareiss(This is How we Fly).
Alongside this, the Replay Theatre Company will stage PRISM, its new inclusive and accessible family theatre and there will be screenings of My Year Living Mindfully and Lyra (2022) and a performance from experimental folk musician, Joshua Burnside, taking place in March.
As well as community activities including Space to Write, Into Film Festival and Friday Art Club, Flowerfield will also host several workshops and events in association with the NI Science Festival.
You won't want to miss how to learn to swing dance in a day or sign up for creative workshops in photography, ceramics, glassmaking, and painting; along with activities for children and families including a series of workshops for autistic children and a parent/carer.
Creative options for adults also extend to Ballymoney Town Hall and Sheskburn House Ballycastle, where there will be workshops in painting and patchwork.
The new Arts Guide is available to download from www.flowerfield.org or drop into Flowerfield Arts Centre to pick up a copy.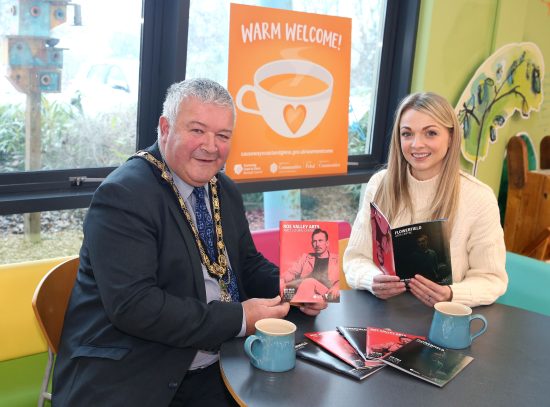 ---
Share This Story