Saturday 20 November - Thursday 23 December 2021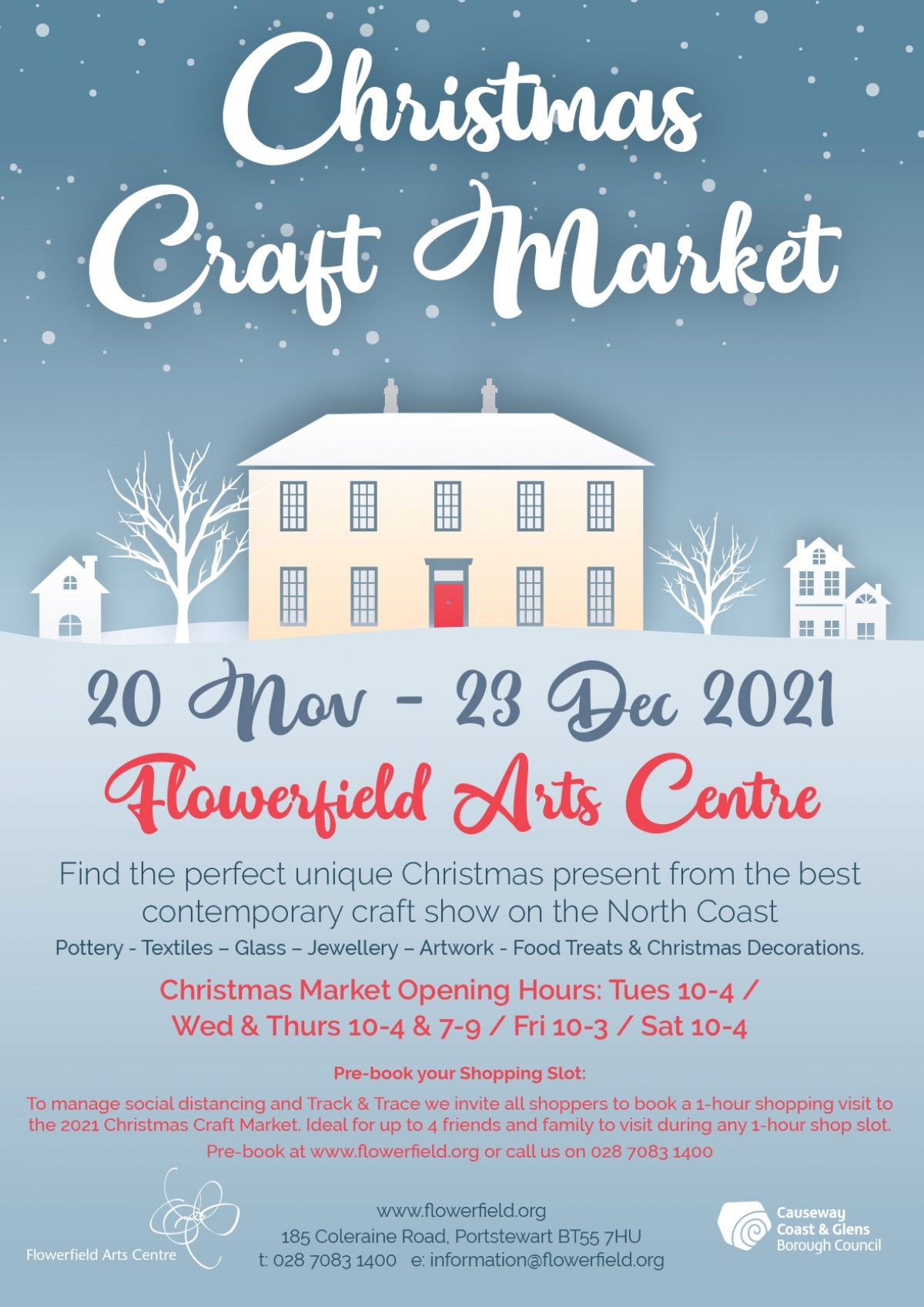 Featuring the best contemporary craft makers on the North Coast
Flowerfield Arts Centre's annual Christmas Craft Market returns, featuring a range of beautiful handmade gifts, food stuffs, artwork and jewellery. Whether you're looking for chocolate treats, stocking fillers, classic decorations, unique ceramics, glass, artwork or textiles, you'll find endless treasures of bespoke gifts.
We promise there will be no more than 4 shoppers at the Craft Market during each hour long slot. This approach is ideal for small groups or individuals who seek to shop in an uncrowded space.
To manage social distancing and Track & Trace we invite all shoppers to pre-book online, over the counter at Flowerfield or by calling us on 028 7083 1400 to plan your one-hour shopping slot.
The Christmas Craft Market runs from Saturday 20 November to Thursday 23 December 2021 during the following hours:
Tuesday 10:00 - 16:00
Wednesday 10:00 - 16:00 & 19:00 - 21:00
Thursday 10:00 - 16:00 & 19:00 - 21:00
Friday 10:00 - 15:00
Saturday 10:00 - 16:00
We are delighted to feature hand-crafted goods from the following makers at the 2021 Market:
Mirabilia Handmade Jewellery & Katie's Crafts
Pat Brown
We look forward to welcoming you to our unique Craft Market this Christmas season.
To help us keep you and our team safe, please download and review our Covid safety guidelines here.
---
Share This Event