8th January 2018

We are delighted to offer partnership Poetry Masterclasses with Community Arts Partnership on Saturday 24 March, 1-5.15pm. Participants are invited to choose two of four two hour masterclasses focused on writing and presenting poetry. This workshop is FREE and you can book online here
Workshop 1: Against Abstraction (with Stephen Sexton)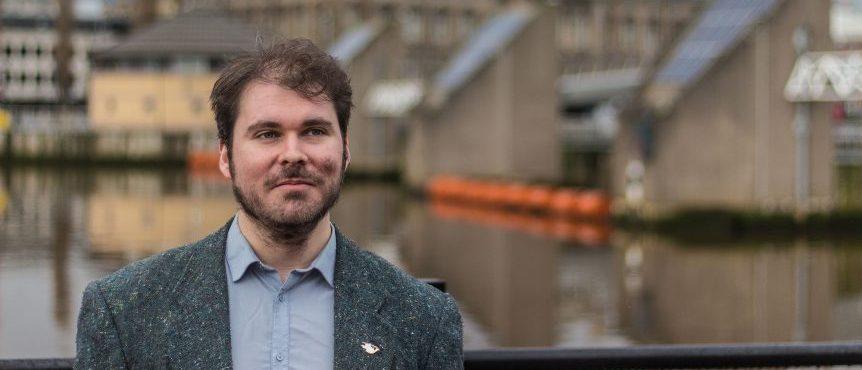 "No ideas but in things" said William Carlos Williams, for whom 'things' were white chickens, red wheelbarrows and sweet, cold plums. In this workshop, we will discuss the value of writing about 'things' over abstractions. Guided by the examples of some contemporary poets, we will consider the ways in which 'things' allow us to make images, and how too much abstraction can make a poem dull.
Stephen Sexton lives in Belfast. Poems have appeared in Granta, Poetry London, and Best British Poetry 2015. His pamphlet, Oils, published by The Emma Press, was the Poetry Book Society's Winter Pamphlet Choice. He was the winner of the 2016 National Poetry Competition.
---
Workshop 2: A Beginners Guide to Surviving as a Writer (with Jan Carson)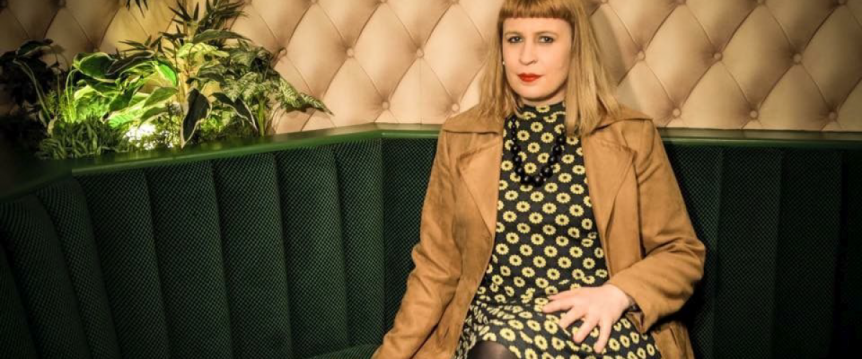 Join local novelist and short story writer, Jan Carson for a masterclass in showcasing your writing and increasing your profile as a writer. This three hour interactive workshop will cover useful topics such as how to get your manuscript published, finding the write agent, securing readings and festival bookings, increasing your online presence and knowing when to turn work down. With plenty of opportunity to ask questions and network with other writers, this evening should leave you with some practical tips on how to increase your confidence and profile as a working writer. All attendees are asked to bring paper, pen and a short piece of their writing along to the workshop.
Jan Carson is a writer based in Belfast, Northern Ireland. Her first novel, "Malcolm Orange Disappears" was published by Liberties Press in 2014, followed by a short story collection, "Children's Children" in 2016. Her flash fiction anthology, "Postcard Stories" was published by the Emma Press in May 2017. Her short story "Settling" was included in the anthology "The Glass Shore; Short Stories by Women Writers from the North of Ireland" published by New Island in 2016 which won the BGEIBA Irish Book of the Year in 2016. She has a commissioned short story included in the forthcoming anthology, "The Female Line" (October 2017). She has had short stories aired on BBC Radio 4 and most recently, read by Liam Neeson, on BBC Radio 3.
---
Workshop 3: Poetry, Metaphor and the Natural World (with Moyra Donaldson)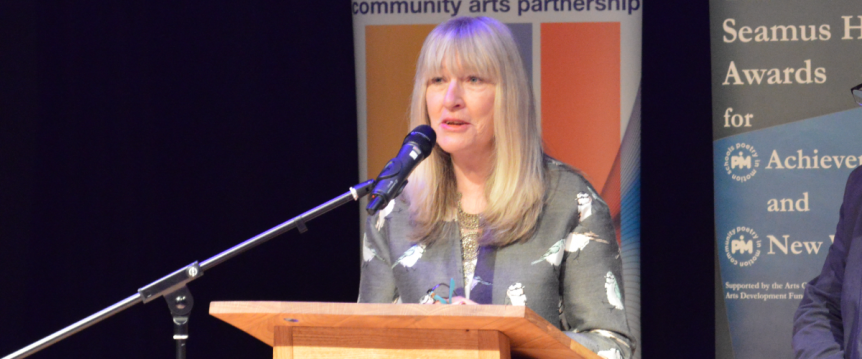 Poets have always been inspired by nature, and whether we live in the countryside or in a city, the natural world is part of our vision – it might be the weather, a spider in the bath, a mountain range or a sunset over the rooftops. This workshop will look at examples of classic and contemporary nature poems, and participants will then work on developing their own poem in the spirit of this long tradition.
Moyra Donaldson has published seven collections of poetry including Selected Poems (2012), The Goose Tree (2014) from Liberties Press, Dublin and Abridged 0 -36 Dis-Ease, 2015, a collaboration with photographic artist Victoria J Dean. She is widely published internationally in literary magazines and anthologies and is an experienced editor, mentor and creative writing facilitator.
---
Workshop 4: Sounding Lines (with Emma Must)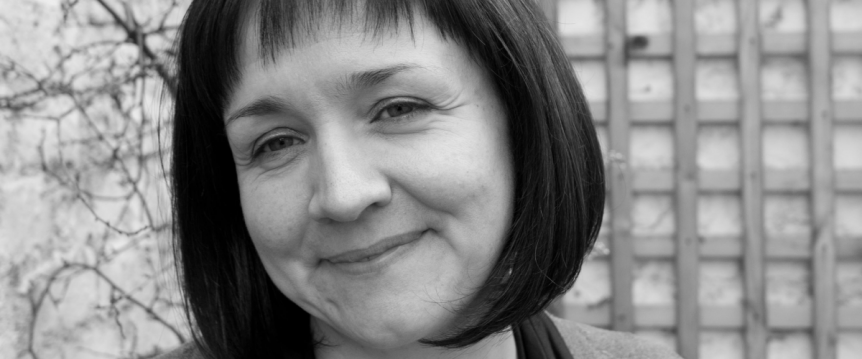 This workshop will combine theory and practice to help you develop how your poems sound – lifting them off the page and into the ear of the reader, or listener. Drawing on ideas proposed by the poet Don Paterson, we will analyse some contemporary poems that use sound particularly beautifully then you will be guided step by step to write a new sound-rich poem of your own.
Emma Must has taught creative writing at the Seamus Heaney Centre for Poetry, where she is currently completing her PhD. She won the Templar Portfolio Award in 2014 and her debut poetry pamphlet, Notes on the Use of the Austrian Scythe, was published by Templar in 2015. She was named as one of the 'Rising Generation' poets by Poetry Ireland Review in 2016 and her work is included in The Best New British and Irish Poets 2017 (Eyewear Publishing).
---
---
Share This Story