10th January 2018
Our professional development workshops in partnership with Visual Artists Northern Ireland for creatives continue this January to March... 
---
WORKING WITH DIGITAL IMAGES with Mervyn Smyth
Wednesday 31st January
CC&G residents/VAI Members £5 / visitors/non-members £10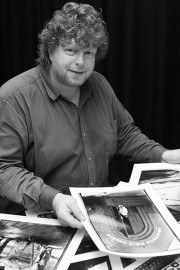 The session will demonstrate how to prepare digital image files looking at two distinct areas: file formatting and file storage/cataloguing. How to prepare digital image files for a range of uses such as: online (website, email, online submissions), presentations (digital projection) and for printing (catalogues, books and prints).
The workshop will be facilitated by Mervyn Smyth, a photographer with a background in photo-journalism and community education, and an early member of Belfast Exposed.
To register for this event, click here
---
SMALL BUSINESS SKILLS with Liam McGarry
Wednesday 28 February, 1 – 4.30pm
CC&G residents/VAI Members £5/Non-members £10
Small business consultant Liam McGarry will look at how preparing a business plan can help artists set goals, measure progress and assist with long term planning through clarifying your business idea and using tools such as cash flow forecasting.
Liam McGarry has 17 years experience working with self-employed, start-ups and small organisations. He has mentored creative people on behalf of Belfast City Council, YENI, WEA, Blick Studios, Arts Council, Arts & Business and Institute of Directors. More broadly, McGarry Consulting help clubs, charities and community organisations with projects, training and funding. They specialise in the paperwork around projects, in particular feasibility studies, funding applications, economic appraisals, evaluations, organisational strategies/reviews, governance documents (including clubmark) and community development plans.
To register for this event, click here
---
CREATING AND CURATING SPACES (THINKING OUTSIDE THE BOX)
Wednesday 28th March 1pm-4.30pm, Flowerfield Arts Centre
CC&G residents/VAI Members £5 /Non-members £10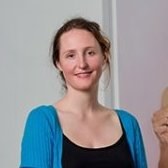 Tonya McMullan (Prime Collection and The Bathhouse) will facilitate two workshops exploring techniques for creating coherent, intelligent group or solo exhibitions in non-traditional spaces. Artists often produce self-curated group exhibitions with their peers; this workshop will deal with both the planning and delivery of such projects.
To register for this event, click here
---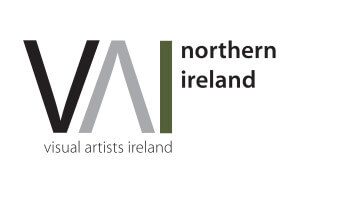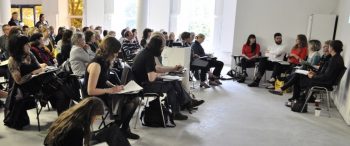 ---
Share This Story