31st December 2021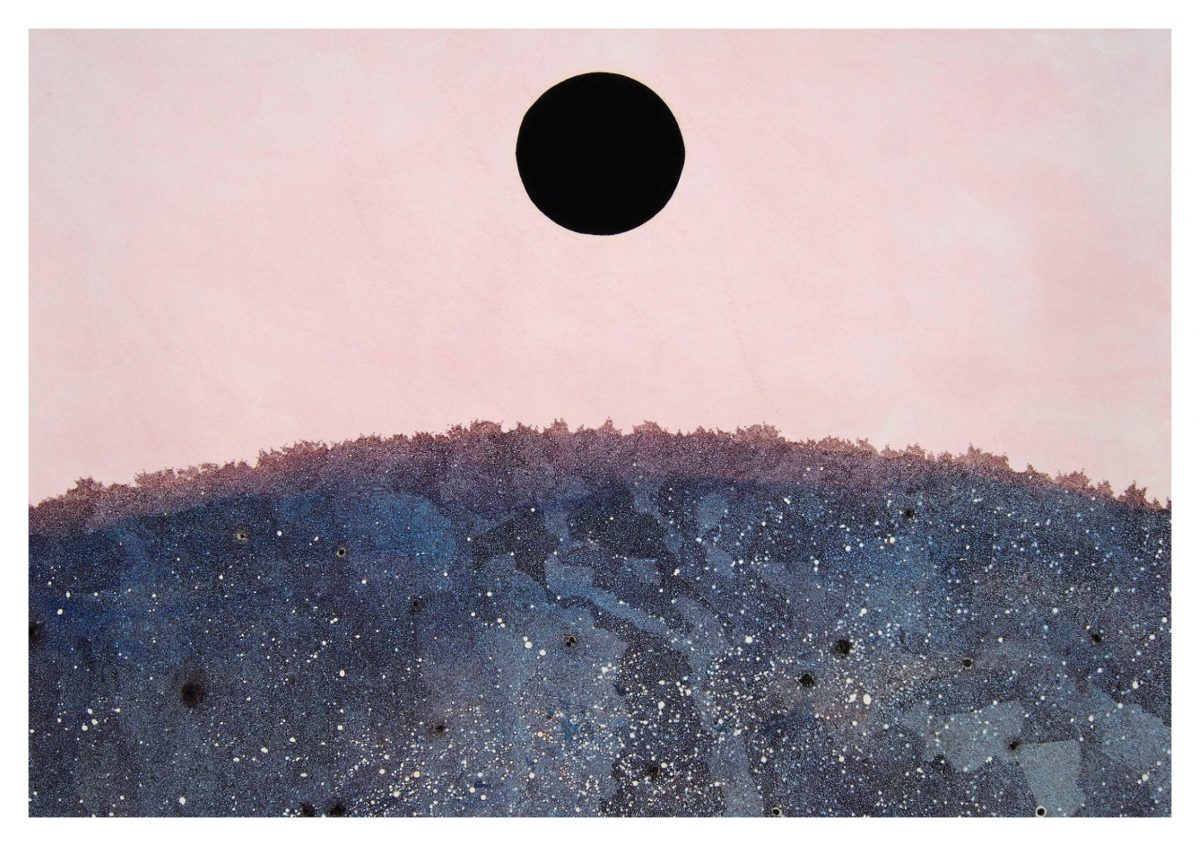 Hosted in Oct 21, you can now visit this exhibition virtually
The Warp and the Weft was exhibited from 18 September to 30 October 2021, however you can still visit virtually
Katy English is an artist living and working in Northern Ireland and her work is deeply rooted in the Antrim landscape that surrounds her. In an age where images can be instantly captured and transmitted she uses drawing to slow down the act of seeing allowing the covert forces of growth and mathematics to reveal themselves. Her imagery moves between representation and abstraction, exploring nature's patterns and forms from the microscopic to the cosmic in an investigation which asks where we sit in this infinitely complex and beautiful multiverse.

The work included in this exhibition was created over the last two years, during a time when the world confronted Covid19 and our environmental crisis deepened, and whilst the artist's work grasps at a vastness and abundance with a sense of wonder, there is also a sense of fragility and of endings.
The Warp and the Weft refers to the the fine and fragile threads, that hold our world together. This delicate fabric is most overt in the series of drawings of spider webs 'Small Tragedies'. In the large drawing 'The Spider and the Fly' the spider is both the subject and the the author of the drawing having spun the web to which it too has fallen victim. This sense of fragility is also evident in the series 'Earth Lungs', several large drawings of Beech Trees. In these careful portraits of the trees surrounding English's house each tree creates its own bubble of green which, like any bubble, could be so easily burst. The Potato drawings sound a more optimistic note, celebrating the absolutely indomitable nature of nature as witnessed by the power of a potato to survive and thrive, even when left forgotten in some old bucket.
Katy English graduated from Camberwell School of Art with a degree in Fine Art (sculpture) in 1984 and has been making, showing and exhibiting regularly ever since.
---
Share This Event