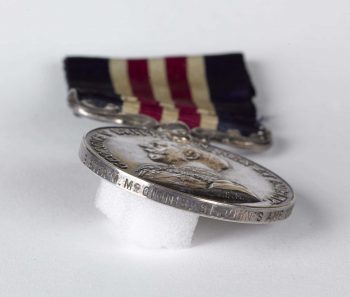 1918
2 February - 30 March
This new exhibition explores, through local connections with international events, the impact of the closing stages of World War One, the outbreak of Spanish Flu, the General Election in 1918, the role of women and industrial disputes.
The experiences of local people, on the battlefront and across the Causeway area, can be heard through letters, diaries and newspaper reports of the time.
1918 is part of our PEACEIV Understanding Our Area Programme under the Decade of Anniversaries project.
(Image courtesy of Rosemary Henderson)