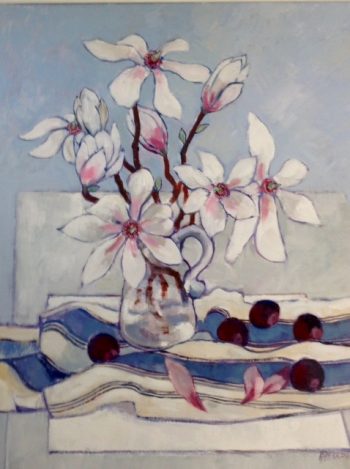 7 - 28 July
An exhibition of old and new work by Richard Croft R.U.A. at 82. Painter and Printmaker of international standing, Richard Croft was born in 1935 in London. He studied at Bromley College and Brighton College of Art between 1951-1958, before taking up teaching posts in Belfast at Dunlambert School, and as Head of Art at Annadale Grammer School. Primarily a painter, Richard has embraced print making in later years. 
Based in Dundrum where he has a gallery and a studio, Richard is still actively painting, drawing and printing.


Gallery Talk:  Richard is providing a FREE gallery talk on 21 July, 11.30am. All welcome.