8pm via Facebook @roevalleyarts and @flowerfieldarts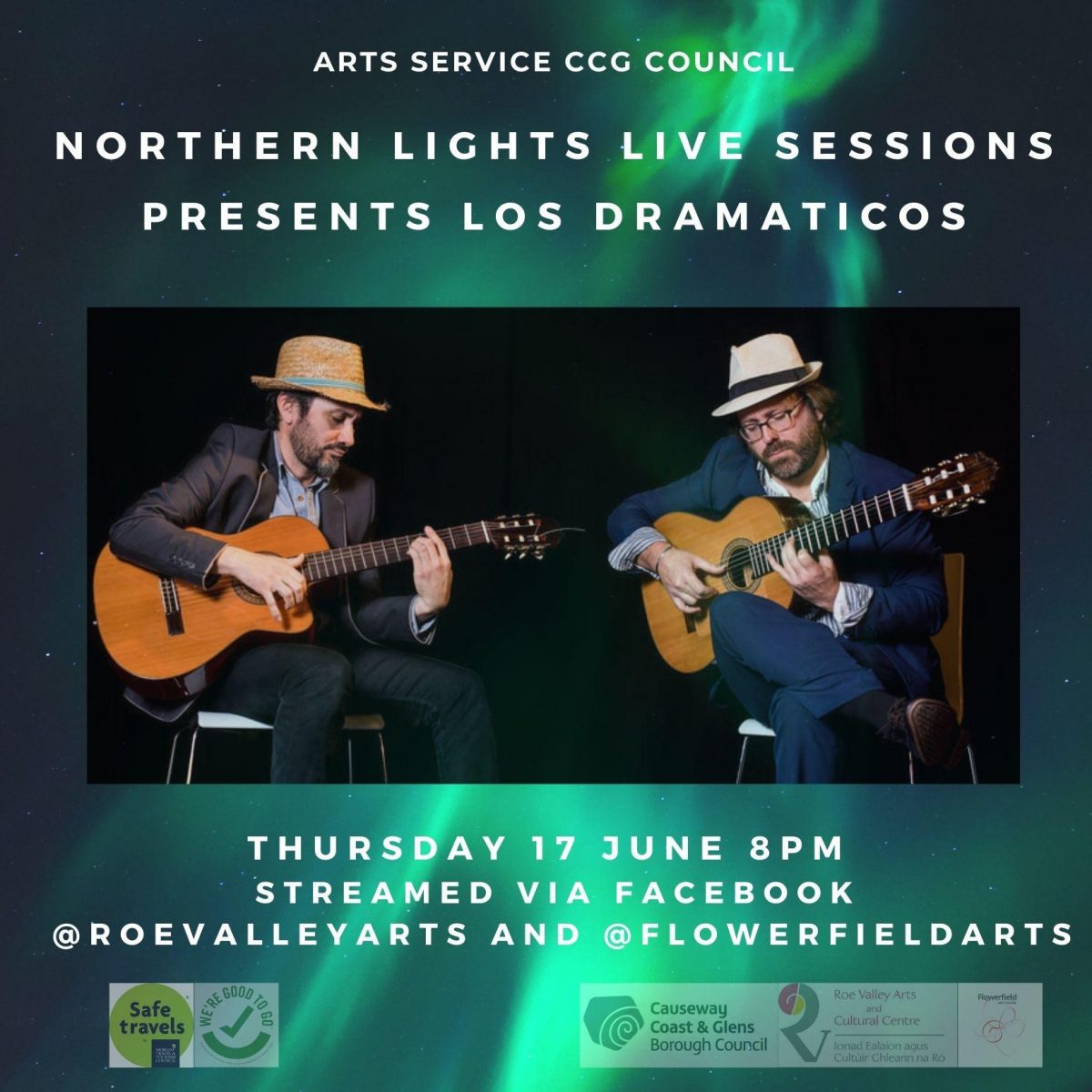 An evening of Latin American Music!
The Northern Lights Sessions present Los Dramaticos
Thursday 17 June, 8pm
Via Facebook @roevalleyarts and @flowerfieldarts
We are thrilled to welcome back the talented Los Dramaticos to Roe Valley Arts and Cultural Centre for a wonderful acoustic recording in our gallery space.
Victor Henriquez (charango, spanish guitar, vocals) and Paddy Anderson (flamenco guitar, vocals) make up the duo, Los Dramaticos.
Over the last decade the duo has established itself as a much sought-after live act, most recently with their hugely successful sold-out Fire in the Blood tour.
Los Dramaticos perform dazzling songs and instrumental pieces from around Latin America and Spain. Their sound is a fusion of the flamenco and Andean traditions. This reflects their heritage: Victor is a master charango player from Valparaíso in Chile. Paddy is one of the most accomplished flamenco guitarists in the UK and Ireland. His artistic path began in Seville 20 years ago, and developed during his many years living and studying music in Granada, Andalucia.
Los Dramaticos have been performing at festivals and theatres around Ireland and the UK and in long running residencies in their home city of Belfast for the past number of years – committed ambassadors of Latin music and flamenco.
Sit back, relax and let their sound transport you to sunny Latin America!
---
Share This Event