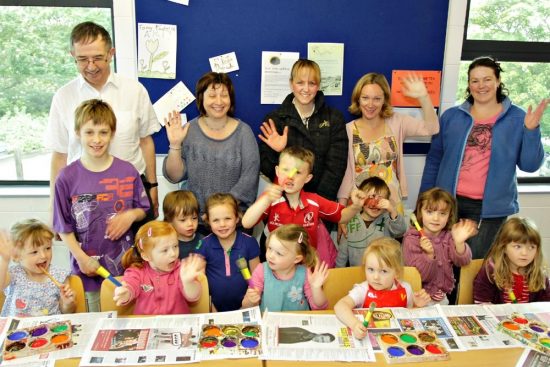 Splish Splosh Club for 3-5 years
Saturday 12-26 January / Saturday 2–16 February/ Saturday 9-23 March
10.45am-12.15pm
Cost £20 per 3 week session
Craft workshop for the youngest artists to get hands on and make, paint, cut and stick to their heart's content. It could be anything from a sea monster to a Flying Saucer, but whatever it is, it will be amazing! Wear old clothes as it's messy fun!  
---
Pottery Pals for 5-11 years
Saturday 19 January - 2 February / Saturday 16 February – 2 March
10.30am-12.30pm
Cost £30 per 3 week session
A fabulous pottery workshop with Fiona for older children using a great mix of pottery techniques and clay work skills so kids have fun and get creative. 
---
St Patrick's Day  T-Shirts for Leprechauns for 5-11 years
Saturday 16 March, from 10.30am -12.30pm
Cost £8
Attending kids will design their own special T-Shirt to wear on St Patrick's Day using the theme of shamrocks, leprechauns, fairies or maybe even snakes!!