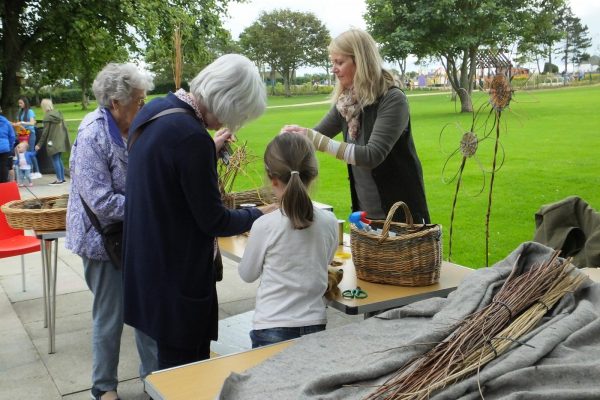 Art in the Park
Each Saturday during July & August, 11am - 1pm
Cost: £3 per child - please book in advance
Fabulous pop-up workshops in
Flowerfield Park all nature themed
where kids can get creative and learn
about their environment too! 
---
Children's Craft Month
Four Weeks of Fab Fun, Five Days A Week! 
Toddlers aged 3-4 years: Class Time 10.45am - 12.15pm.
Children aged 5-12 years: Class Time 10.30am - 12.30pm.

Cost: Pottery & Craft Classes £45 / Glass Classes £50 /Toddlers £40
Advance booking recommended.

July is our Craft Month for children aged 3-12 years! To encourage makers of the future, children can try pottery, 3D printing, glass fusing as well as drawing, painting and craft making. Crafts are taught by qualified makers and artists in our fun filled Arts Centre!


Enrolment: Registration opens 9am on Monday 23 April 2018. You can call into reception or phone us on Tel: 028 7083 1400 to make an enrolment. Please note places do go quickly and we cannot unfortunately hold them.
Parental Consent: When enrolling, complete the form in full, giving name of child & age at last birthday, contact numbers and full address - also sign the 'Parental Consent' section on the back of the form. If enrolling by phone, the receptionist will take these details and the parent or guardian must sign the consent form on the first day of the child's attendance.


Photography: for archives and publicity, we may photograph the children in their workshop. We always ask permission from parents and guardians to do this, so if you do not want your child to be included in the photo, please confirm on the enrolment form.


Medical & Allergies: Please make us aware of any health conditions or allergies that your child may have. We give children plain biscuits and sugar free squash as a snack break during classes
---