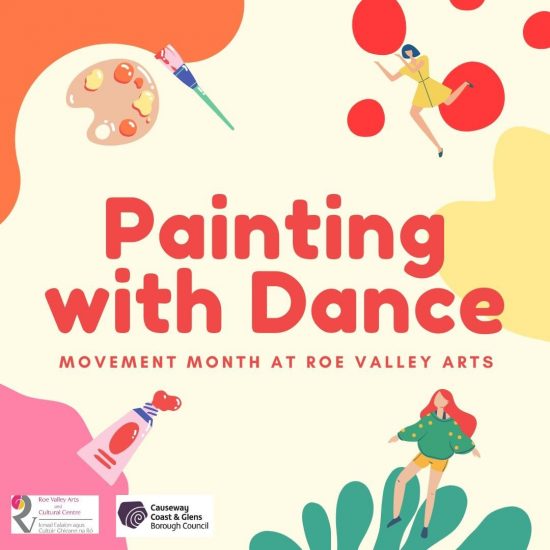 Painting with Dance
Welcome to Day 7 of Movement Month at the Stay at Home Art Club. Today we have a challenge that both kids and adults can have a go at... painting with dance. All you need is some paper, paints and your dancing feet! Just put some paper down, we suggest doing this outside in the garden as it can get a little messy. Put on your favourite music, pour some paint on a tray and dip your feet into the paint then dance across the paper to create a dance painting. Be careful and move slowly as it can be a little slippy.
This is a great way to get moving, have fun and make a lovely abstract work of art!
Remember to send us in any pictures of what you create so we can share them online and encourage others to get involved and get creative too!